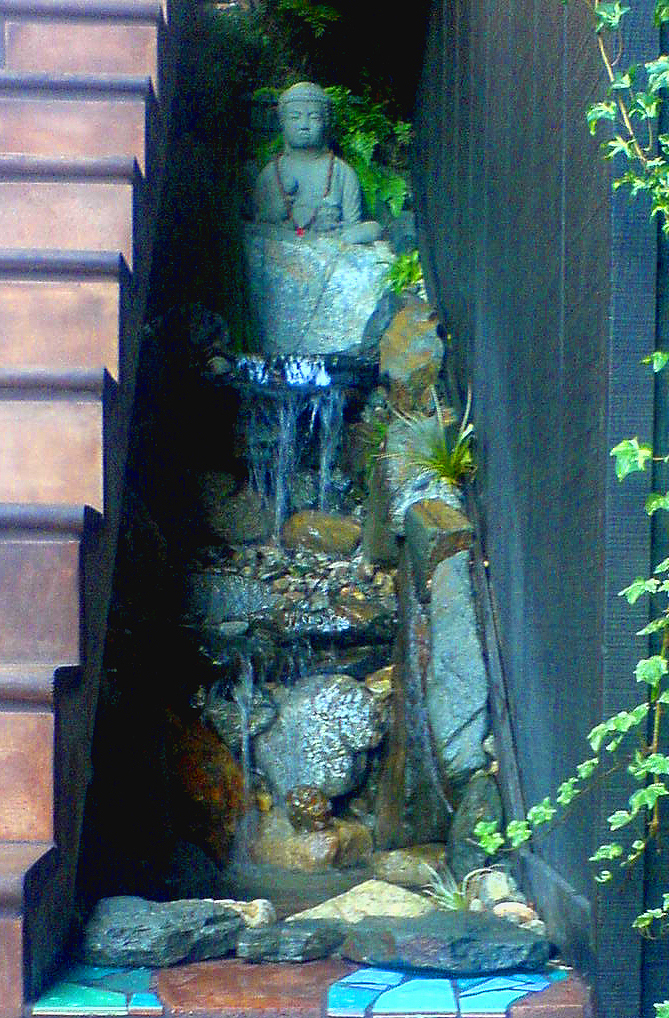 In the 30 plus years I have spent as a designer, I've noticed in my own work that some things remain ever present, while other aspects evolve to a new level. The things that have remained constant for me are my love of beauty and functionality. This has been a guideline in my work and will never change.
But when I began working in the Sustainable Design field, I wanted more. I wanted to consciously manipulate my environment; not only did I want it to inspire me with it's beauty, but I also wanted it to support me in the direction I was going. I wanted to create "home" in a way that home has never felt before. I wanted a sanctuary that held me up to a vibrational level where everything seemed possible.
Nature is an inseparable part of this process because nature is always in harmony. And if we are in harmony with our natural environment than we cannot be out of alignment with who we are or what it is that we truly desire.
"My condo was languishing in this down turn market. After 6 weeks I didn't have one offer even though I did a great job staging it. I had Lynne come over and perform her 'Feng Shui for Selling' ceremony. It was elaborate and fascinating to be part of the ceremony, but the best part of all was that I got a great solid offer only 10 days later and was  amazed at how swiftly everything fell into place.
I'm still stunned how the right buyer just appeared shortly after my condo was 'blessed by Lynne for selling!!'
– Happy Home Seller, Sheryl Fleischer, Interior Designer, LEED AP, Beverly Hills
"I have been interested in Feng Shui for a long time, but I have never ventured to have a real Feng Shui session until I met Lynne Latham. From the first time she entered my space, I knew I was in for a treat. Not only is she a wonderful designer and masterful Feng Shui expert, she is also, in my opinion, a natural healer and brings to her work a spiritual and intuitive quality that is rare. After my Feng Shui sessions with Lynne, my living space feels open, energized and appears to have added square footage. My space seems airier, and I have a sense of renewed energy for my projects. My own vibration and the energy around me feel palpably lifted. Many thanks to Lynne for the wonderful Feng Shui consultation, ritual session, and higher vibrations that she has facilitated. I look forward to continuing my Feng Shui journey with her."
– Judy Sandra, Author/Screenwriter
"To put it succinctly as I am able, I have been truly blessed since meeting Lynne Latham over 20 years ago:
Blessed by her creativity, blessed by her design sense, her impeccable sense of color, blessed by her knowledge of Feng Shui and commitment to achieving your every intention. Blessed by her healing energy be it to an individual or a space, blessed by her devout work ethic and her commitment to our environment and the use of materials that will not destroy it. Blessed by the energy put into each and every job, no matter how large or small. I have been blessed by the fact that she "blessed" my office many years ago and it has been the utmost delight to spend long hours here and never tire of the surroundings.
Thanks Lynne, may the endless depths of your creativity, imagination and great instincts never by reached and that countless others may benefit from your amazing work."
– Ty H. Essegian, D.C., Chiropractor, Beverly Hills